Blog
An introduction to gravel
06 Sep 2019 // Published in
Gravel
It could have been any ordinary Saturday. But today wasn't that ordinary Saturday, today was something different. Today would be another awesome chapter in the book of cycling adventures. I got invited by Martijn to do 200 kilometers off the finest gravel in his area. After an awakening espresso at his place in Zwolle, we headed off for a long day in the saddle. With fellow fighters, Jos and Thomas, amongst our sides it could be an interesting day.
Let me just shortly introduce the riders to you. First there is Martijn, a cycling fanatic of the purest breed. He competes at the highest amateur racing level, just like Jos and Thomas do by the way. If Martijn is not riding he probably is making some off the finest homemade espressos you'll ever get. Then there is Thomas. "The best from the west", would be a nice nickname for this locomotive. One thing I immediately noticed, his insane tanned legs. Last, but certainly not least, Jos. I can be short about him; he did an 800km week just before this challenging ride. Remember it was only Saturday, enough said right?
And then there is me, the mediocre cyclist with a passion for ultra-marathon races but with way too little kilometers on the clock this year. You understand this could be a fun ride.
Well, we rolled out from Martijn's doorstep and after a short trip through the city center of Zwolle we immediately soaked up some good gravel in the surroundings off Zwolle. After some kilometers immediately I understood why Gravel is so popular all around the globe. Even though I've ridden in this area quite a lot, I didn't feel like I have been here before. There were so many new roads and tracks that I discovered, so many paths that I didn't know the existence off. I immediately fell in love.
The route took us south from Zwolle into the open country lands that the region Salland is known for. The first three hours just flew past and before we knew it, we were almost halfway the ride. Just before we would hit the 100 kilometers, we stopped for some good old Dutch Apple pie with whipped cream. Or without, if you are allergic to milk….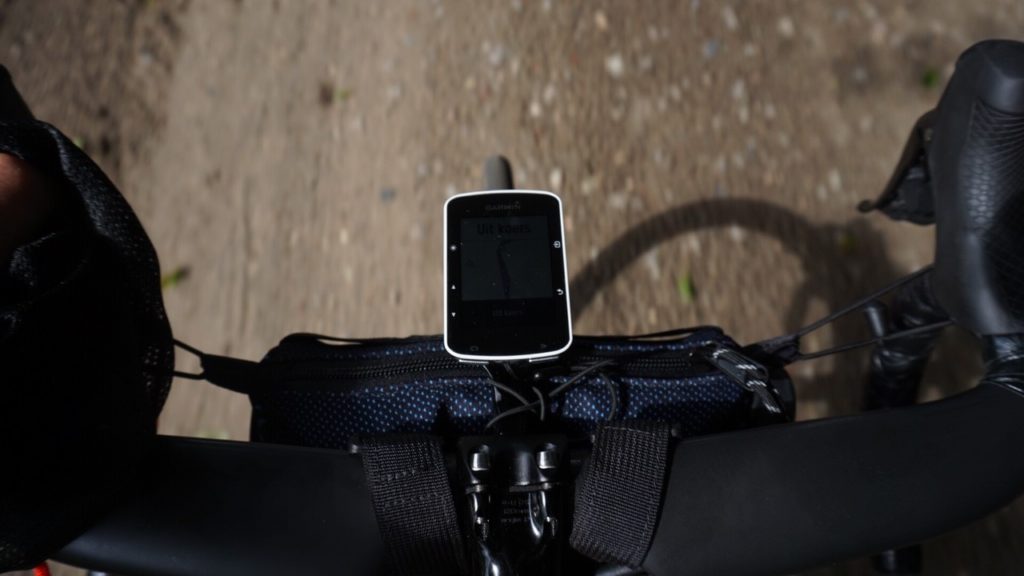 Fun thing, we hit an average speed of 30 km/h at the first stop. Which was a big surprise to the four of us, given the fact that the route included a lot more twisty single tracks then we anticipated. After the refreshing stop, we continued our journey through the vast fields of this region.
I noticed how few people we encountered during the ride. Usually the cycling paths in the Netherlands are crowded in the weekends, but when you spend most off the time riding in partially remote places there aren't so many recreational people around. Making our experience way better, in my opinion. Big plus to gravel riding!
With this being my first proper gravel ride and given the fact that I didn't own a proper gravel bike at that time, my weapon of choice was my everyday road bike. I made some adaptations in order to make it through the day alive. I tried to fit 32mm tires, both front and rear, but unfortunately the front tire just barely hit the fork of my Allez Sprint Disc, so I had to switch back to my "stock" 28mm Hell-Of-The-North tire in the front.
The bike on this ride
Model: Allez sprint disc
Tires: 28mm Hell-Of-The-North front / 32mm Roubaix rear
Suited for this ride: 65%
That being said, I was really surprised that my tires were holding up that good during the day. We didn't encounter any flat tires until we hit a long gravel section with coarse, sharp stones. I must admit that there was a nice smooth concrete cycle path just next to the gravel road, but since it was a gravel ride, we decided we should ride on the gravel.
While the guys in front where doing some incredible efforts, I was suffering on their wheels. We already covered 140 kilometers and more then 90% of those kilometers were off road. The legs started to hurt and just when we could see the end of the gravel section, I felt my front tire losing air.
After a quick tube replacement and a cola stop, we headed off again to finish the last 50 kilometers. Still, we were averaging around 30 km/h, which is quite fast given the terrain. Just when we got the pace up again, I felt my rear tire dropping pressure. Must admit, that I was afraid for this. Usually, when you have one flat tire you're doomed for the rest of the ride.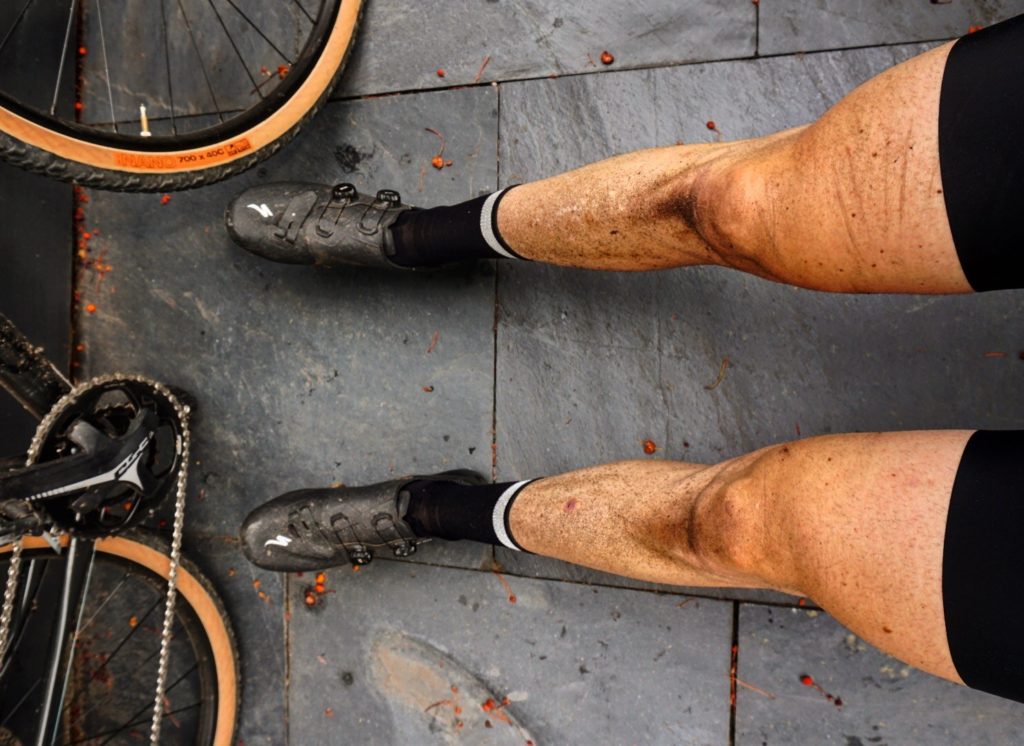 With just one spare tire left we continued our epic battle. Jos, being a real diesel, was finally warmed up after 170 kilometers and started to open the throttle even more. We flew over the dusty gravel like nothing could ever stop us.
This feeling is what I enjoy most on these long rides. Riding till your legs hurt, ride a little longer, letting 'm hurt a little bit more. But sometimes there is that special moment where the hurting stops. That you can break through the walls, that you can ride until the sun sets.
Even though we got seriously battered by the 200 hard kilometers, we all returned with the biggest smiles. This was such a special ride in a beautiful surrounding. My bike performed above expectation, but even though I enjoyed the ride on my road bike a real gravel bike wouldn't be a luxury.
I hereby also want to give special thanks to Martijn, for hosting the ride and an even bigger thank you to Frank Schuurman for creating the incredible route.