Blog
Graveltalk with Erwin Sikkens
28 Jan 2021 // Published in
Gravel
I think we have all heard someone mention that Gravel is the new kid on the block in cycling. There are plenty of people in the sport that will mark the relatively new genre as a hype or a hipster only experience. One thing is sure, gravel is hot and there are more people than ever before that want to hop on the gravel train.
A little more than a year ago we had the urge to find a new challenge. We wanted to break with our habits and try if we could invent ourselves as athletes. We both had experiences in ultramarathon racing and were hooked on the sensation that comes with these long-distance races. Our search for a new challenge didn't take too long. We both heard about this crazy 200-mile gravel race in the hearth of America called Unbound Gravel. With its brutal distance, rough terrain and amazing scenery it checked all our boxes. The moment we signed up for Unbound was also the moment we set foot in the so-called 'gravel scene' for the very first time. Little did we know about everything that was ahead of us at that time.
For us, Unbound stood for everything that gravel is all about. It was about racing from dusk till dawn and having a good time afterwards. We could never image that there would be anything in our home area that could match up with the ambiance of this pioneer event.
Of course, things took a turn for the worst last year and instead of riding the signature gravel race in the USA we were bound to riding around our homes for the greater part of 2020. We suddenly had time left to go out and explore roads around our home we had never seen before. It gave us a new insight into how we like to practice our sport.
The uncrowned king
This new insight resulted in more bikepacking trips and adventurous rides than we ever did before. We both enjoyed the healthy mix of keeping fit by training and exploring whilst being on the bike.
Soon we stumbled across the adventures of a cheeky little guy called Erwin Sikkens. For those who do not know Erwin, he is a photographer and cyclist from Arnhem in The Netherlands. We ourselves like to call him the uncrowned king of Dutch gravel, and that's not because of his staggering results in some of the big gravel events. No, Erwin is the hero when it comes to discovering paths and experience adventures in his backyard 'De Veluwe' and beyond.
It's hard not to feel inspired when Erwin passionately talks about his adventures in Scotland, Sauerland or anywhere else to be honest. A little while back Erwin took our minds on a journey through his intriguing cycling life and taught us more about bike riding than we could ever imagine.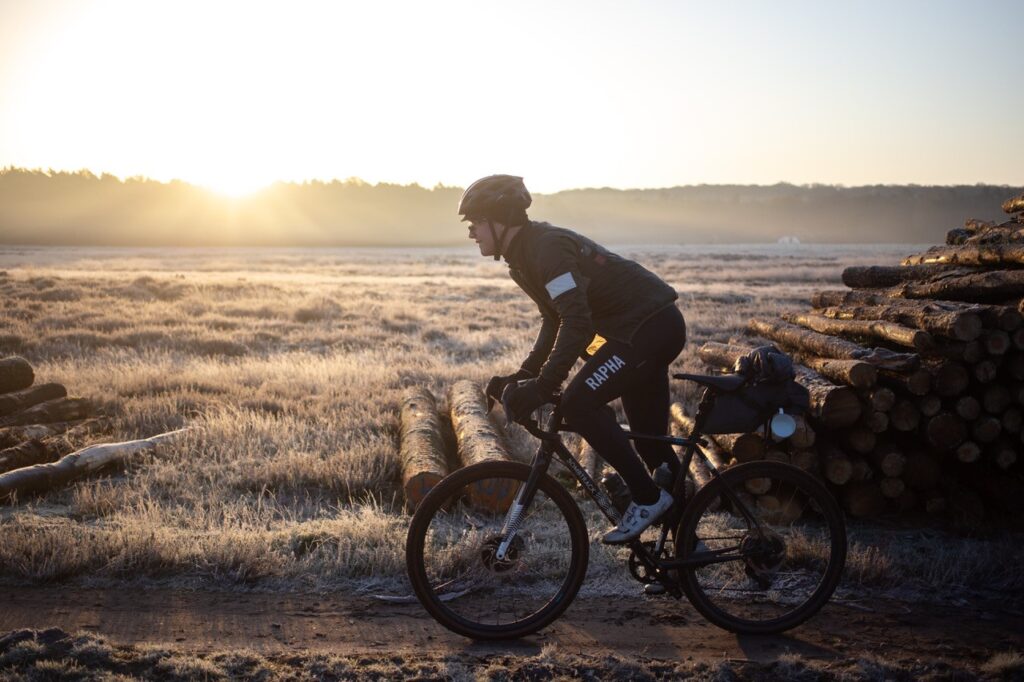 Party Pacing & Daypacking
With the biggest nature reserve in The Netherlands literally in his backyard it is not hard for him to find a place to take his camera to and capture some amazing shots. It is there where he rode most of his kilometers the past year. But Erwin isn't so much focused on kilometers as he tells us that in his opinion cycling is about enjoying nature and finding spots you've never seen before. Whether that is just around the corner or in a place further from home, Erwin proves that you don't have to travel far to find adventure.
Of course, the pandemic did influence Erwin's life the past year. It caused a summer without big events and more time than ever to go out and explore. Erwin likes to describe his own riding style as 'party pacing', not being in a rush and soaking up everything that the outdoors has to offer. "It's the pace that you will need to get used to whilst bikepacking with 25 kilo of bike underneath you", he further clarifies.
It's that what he missed most the past year, being able to go bikepacking in vast places around the globe. The experience of freedom and being able to relax at the same time. The feeling of a fresh coffee by the lake, or that warm soup in the evening after a long day of cycling. It's the simple things in life that really matter most when you are carrying as little as is humanly possible.
Less is more
The world around us is based on the fact that everything has to keep growing. Buildings have to get bigger, cars have to go faster and people have to travel further. That is maybe why so many people like to spend their time bikepacking these days. Escaping the daily grind and not being dependent of anything other than the stuff you bring on your bike.
It's this simplicity that also makes Erwin happy and something that he missed during the lockdown periods here in The Netherlands. With time to spare and his bikepacking bags knocking about in his house it was a perfect recipe to come up with something that people like to call 'daypacking' nowadays.
Strapping on your bikepacking gear for a day out in nature and take the time to enjoy a fresh soup, coffee, tea or basically anything you like. All this while being surrounded by the silence and beauty of nature.
According to Erwin, he's not the one who invented it, "some people like to call it a picknick. But it's good to see that it is catching up and that people are enjoying their time outdoors by doing a daypacking trip". For us it doesn't matter who came up with the idea, it is great to have people inspiring each other to get the most out of their rides, that's what matters.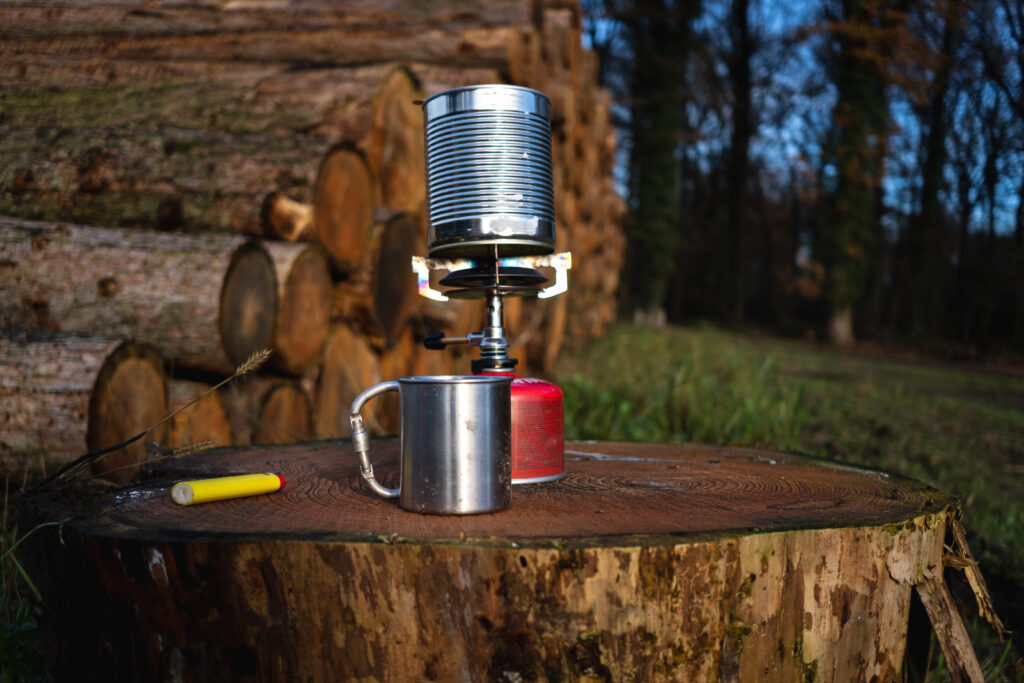 Two worlds colliding
Something we noticed whilst talking to Erwin is how differently we experience the so-called 'Gravel-hype' now in comparison to the time we subscribed for Unbound. We discovered that we like to explore and find roads that we have never ridden before. That bikepacking isn't about covering the most distance possible in a day. That cycling in our home country can also be adventures and that we don't have to travel far to find amazing gravel roads.
It's funny to notice that the world of the racing and adventurous cyclist comes together in something we call gravel these days. But as Erwin showed us, gravel isn't only about riding off-road. It is more then that, it is about adventure and making the most out of every moment.
This insight made us able to enjoy cycling even more then we already did. Being able to have more diversity in our rides and to be able to relax and ride is such a big deal in this busy world. Gravel is more than just a discipline in cycling, it's a way to experience cycling that appeals to a lot of people. This way of experiencing cycling is maybe even older than we might consider, but finally we found the right label to put on it.
Big thanks to Erwin for reserving some time in his busy schedule. Make sure you check out his instagram and komoot profiles!
We.
Are.
#Gravelicious