Blog
Le Fabuleux – Part 1
14 Oct 2020 // Published in
Bikepacking
We packed our bikes, grabbed our bags and headed out for our first ever "official" gravel bikepacking event in the beautiful Belgium Ardennes. Despite the bad weather forecast and the current Covid-19 situation, around 30 people gathered in a little town called Sy and got ready to tackle the challenging route through the Ardennes.
Everyone received a custom Le Fabuleux face mask so we could stick to the local Covid regulations in style. A good meal, some beers and a good chat with our fellow bikepackers later we headed to our warm beds in our deluxe glamping tents. It was already raining for hours, so we decided to pick the slightly easier option instead of putting up our own tent and get cold and wet, even before we officially started.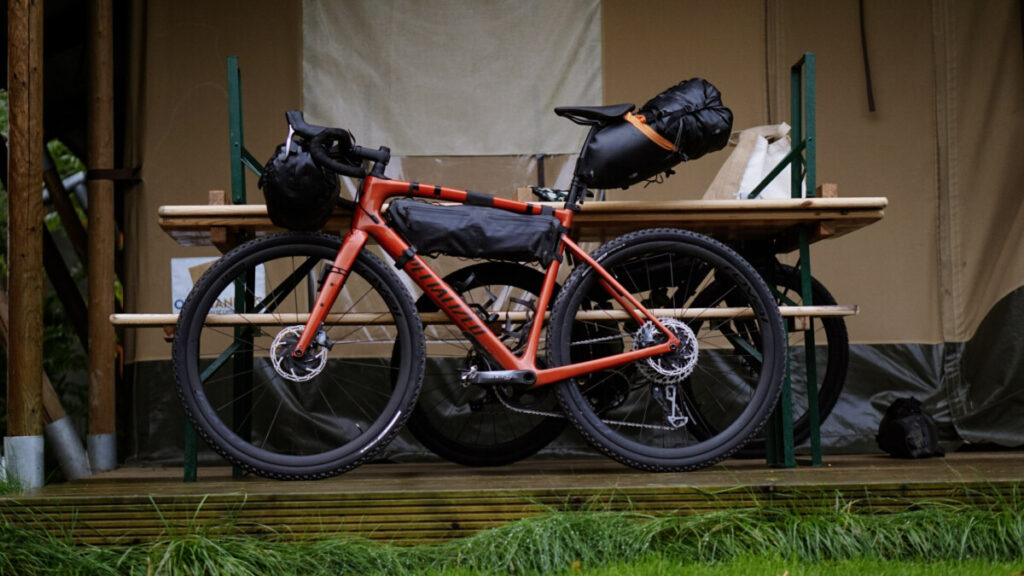 The next morning breakfast was served at 7AM, and although we prepared for the worst concerning the weather (given the fact it had rained all night) it started to clear up as soon as we stepped foot outside the tent. A few fresh baguettes, croissants and Pains au chocolates were consumed and made the base for the 112km long hilly adventure that awaited us today.
"Since we believed that a bikepacking event should include carrying your stuff on your bike we decided to go full 'Pack Mule'-style."
Because of the bad weather forecast a lot of people chose for the 'Baggage Transport' option. Since we believed that a bikepacking event should include carrying your stuff on your bike we decided to go full 'Pack Mule'-style. Luckily we only had to bring stuff for a single night, which kept our setup very basic and light. But even with a light setup it meant that any additional slope would require more effort.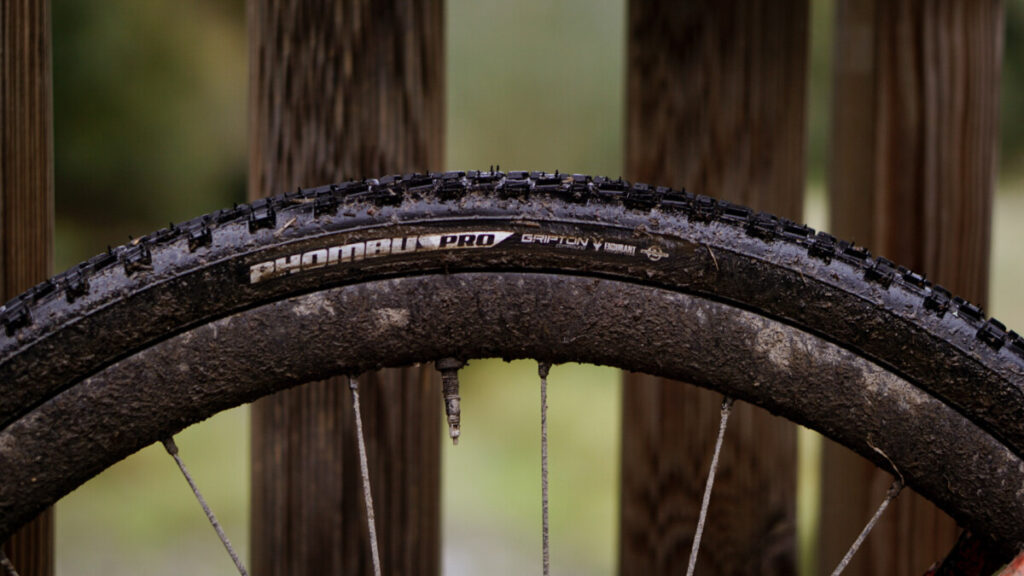 The day started with a short tarmac climb to warm up our legs. We teamed up with our friends from The Gravelpack and had lots of good laughter and chats during the day, if we would have some breath left at least. The Ardennes didn't disappoint with it's steep climbs in the gloomy forests, fast and tricky downhills and beautiful views. There's just something about the Ardennes that is so magical and makes you shiver every single time you are wandering in its woods. Somehow the Ardennes are meant to be misty, and filled with puddles and an occasional shower. We wouldn't want them any other way.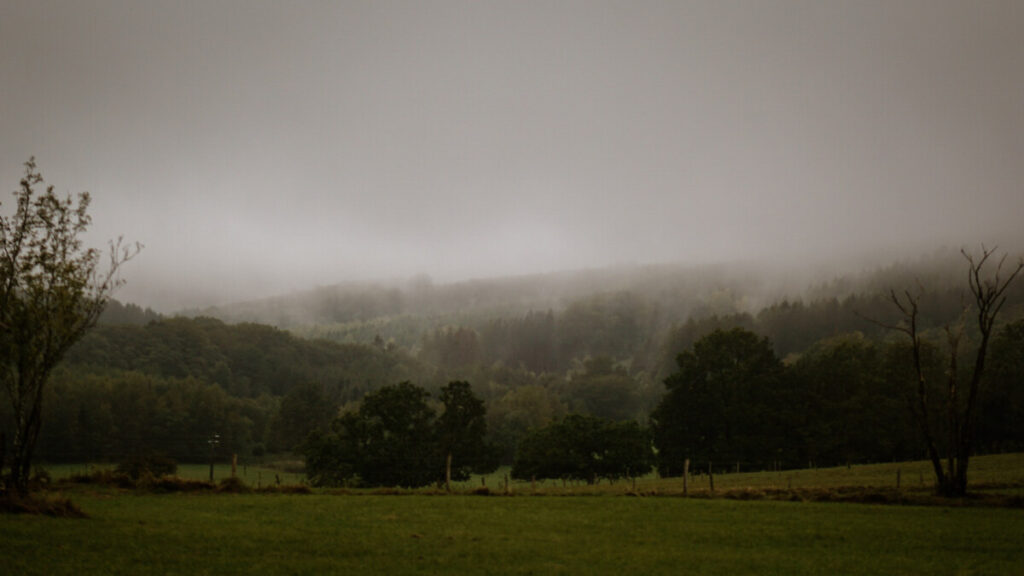 After saving a lamb who escaped from it's meadow we catched up with Gravelpackers Tim and Sofie after they went for a little break. After little over 80km there came a nice surprise from the organisation who set up a Coffee break in a little barn. We grabbed a warming cup of coffee and the organizers promised us that it'll be all downhill from this point onwards.
And to be honest, some of it was downhill indeed. They only forgot to mention you have to go uphill first in order to go downhill again. Luckily it's wasn't too long before we arrived at the final destination, a camping in Mortehan near the river La Semois. After washing our bikes in bikepacking style in the river and unpacking all our bags we set up our tent and went for a much needed warm shower.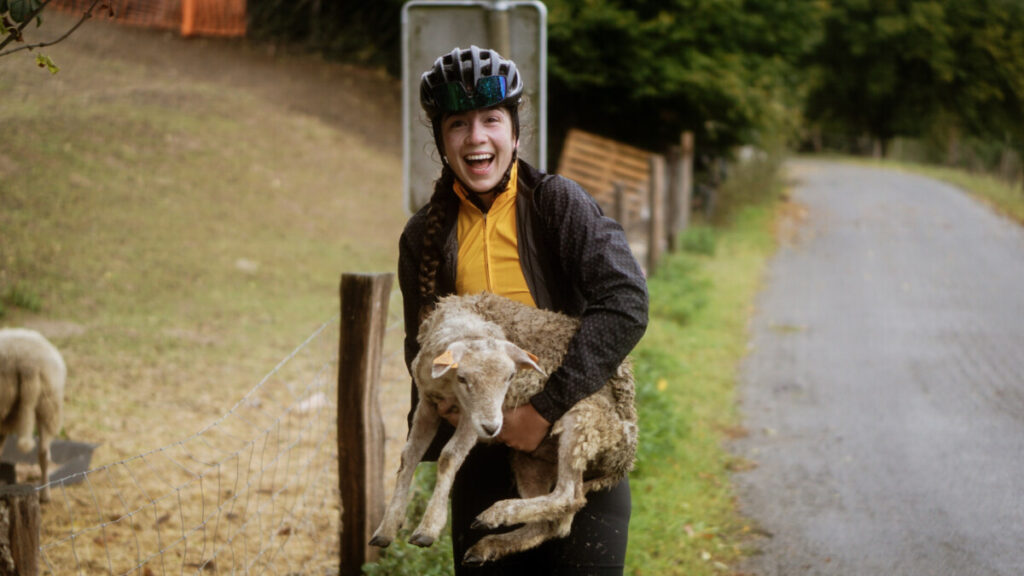 The guys already set up a big tent for all of us to get warmed up and have a well deserved meal. We stuffed our bellies and again, had a few beers before heading to our little tent. It already started raining, so it promised to be a stormy night. Can't wait what tomorrow's going to bring! Which you'll read in our next blog.
We.
Are.
#Gravelicious
Note: routes are not be ridden outside of the event dates.