Blog
Le Fabuleux – Part 2
05 Nov 2020 // Published in
Bikepacking
Again, we woke up with rain ticking on our tent. Luckily everything, but our shoes, stayed dry during the night. Unlike a few other unlucky participants who got everything soaked and had a really bad night. One of the downsides of a wet tent (and clothes) is that it becomes heavier, and when you have to pack all that weight on your bike you know it will be a little tougher today. But hey, we're cool bikepackers! So it won't bother us. Maybe a little more hiking than usual, but that it all part of the game. Right?
After breakfast the weather cleared up a bit, so it seemed like we were going to be lucky once again – or there was some higher gravel god watching us from above…. anyway. It wasn't all good news today, as Tim ( from the Gravelpack ) injured his knee in the last few km's of yesterdays ride, so he decided to take things easy. So he headed off a bit earlier so we could catch up later.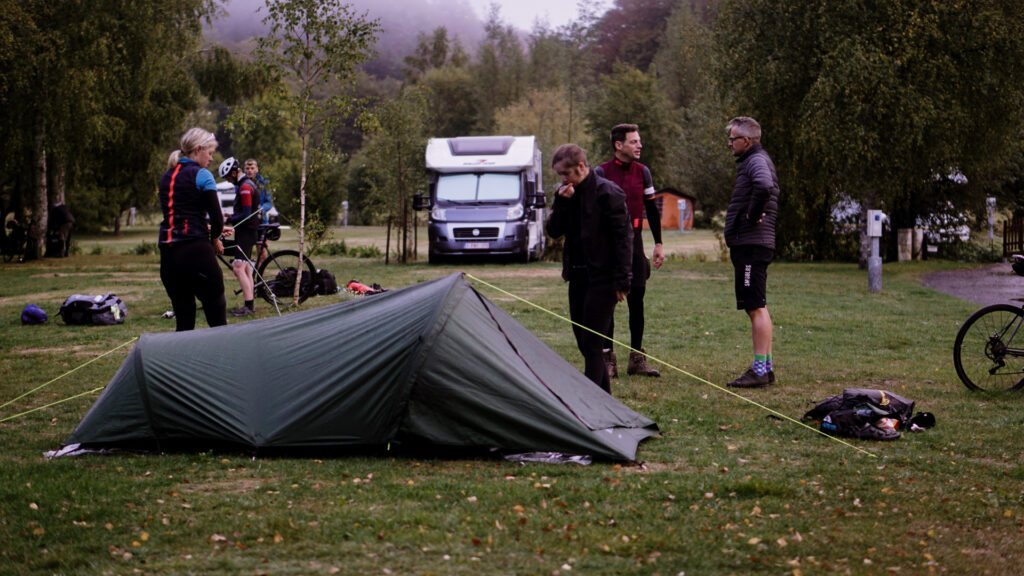 With our wet tent packed on our bikes it was time to get moving as today would be a little longer then yesterday's ride. We wouldn't have to wait for the first climb of the day for too long because after only 1,5 kilometers it was already there.
Hiking and some biking
The steep climb into the woods got muddier and muddier as we progressed. Only a few minutes into our ride we were already hiking our bikes. Then we run into Tim, who was awaiting us and told us the path seemed to end very soon. After some investigation we found out that we were riding on the wrong side of the small valley where the climb was situated in. Instead of turning around, we went for it and crossed the valley to the other side.
Apparently we weren't the only ones who made the mistake, as many participants followed us crossing the valley. Crossing the slippery slopes wasn't without any risk, as we found out when sliding down….
When this obstacle was tackled it was time to get some good kilometers in. Sadly Tim's knee started to hurt again so he had to return to the camping to return by car. Together with Sophie we continued, lucky enough for us the route got a little more do-able from here onwards.
Never ending gravel roads
As the day progressed we all were very surprised by how different today's route was in comparison to yesterday. The Ardennes kept on surprising us with it's beautiful landscape, it's magnificent views and it's never ending gravel.
Big thumbs up for the guys from Smugglers and Gravelride13 as you can tell if somebody put his heart and soul into a route, this was definitely the case with Le Fabuleux!
One important aspect of a route is how well it 'flows'. We think it is important for a route to be hard, but not to be too hard. It must be challenging, but also be forgiving at some times. That's exactly how Le Fabuleux was. They did a tremendous job keeping it do-able for everybody, including the ones who decide to go full-bikepacking style.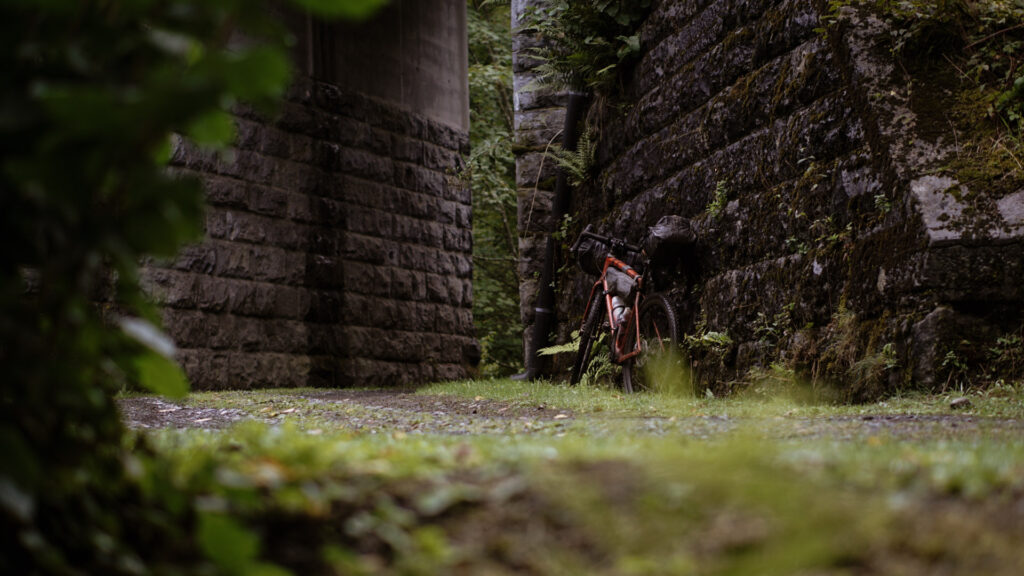 The final stretch
Slowly we reached the last part of this amazing bikepacking weekend. With aching legs, but above all an euphoric feeling, we rode up the last climb of the day. From this point on it truly was 'only downhill'.
The final stretch home felt amazing, as it always does. The satisfying feeling of completing a ride will never get old. And if you weren't hyped enough already, then there was everybody welcoming us at the finish line with beers and chips.
Le Fabuleux has lived up to its name. It was everything a bikepacking weekend should be. Even the weather was friendly to us the whole weekend. Add all this up and it could possibly be the best weekend we had in 2020.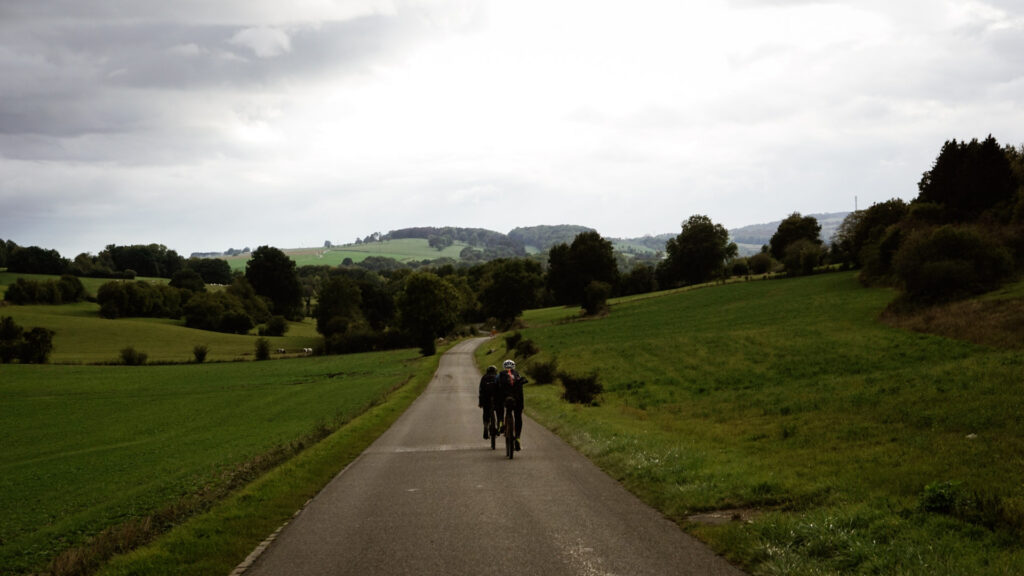 Longer and Slacker
Good news for the ones who got enthusiastic from reading our stories. Entries for 2021 are opened. Note that there will only be a very limited amount of tickets available, so you'll have to hurry to get yours!
We.
Are.
#Gravelicious
Note: routes are not be ridden outside of the event dates.