Blog
RIDING HOME FROM HARROGATE – PART 4
30 Jan 2020 // Published in
Bikepacking
We swing our sore legs over our saddles once again. The cold wind makes us shiver. We decide to have breakfast in the city center of Carlisle before tackling the tracks surrounding Hadrian's Wall. With fresh fuel in our tanks we start riding towards Newcastle, our final destination of our bikepacking adventure.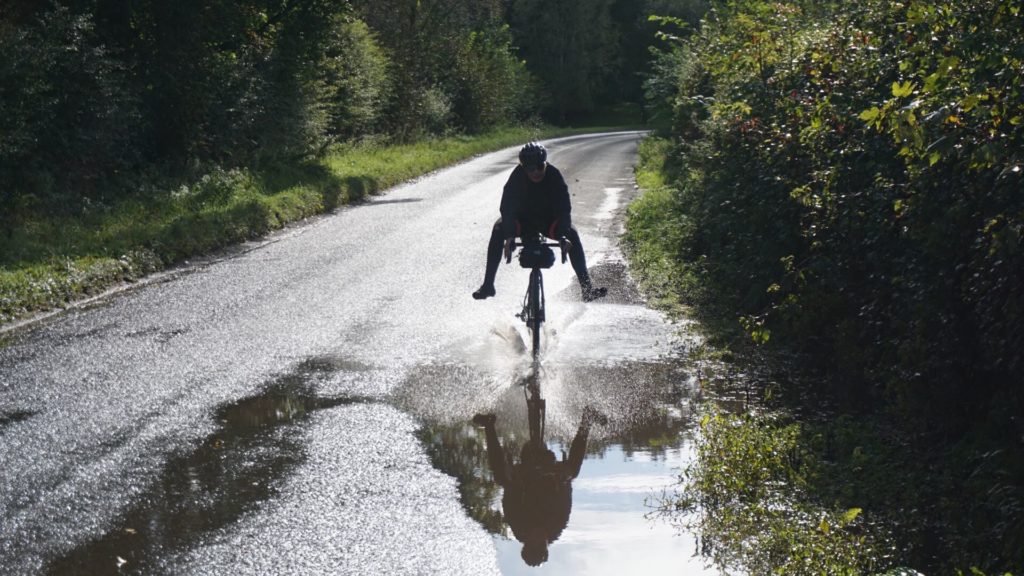 Behind the mist
It's always the same with big adventures, beforehand you feel excited maybe even a little anxious. Once you've started rolling those wheels you feel free and amazing and you wish it could never stop. But it always goes by so quickly.
Before we would take the boat back to the European mainland we still had some decent amount of miles to tackle. Behind the drizzling fog which hung in the valley this morning where some amazing views.
We leave the historical city Carlisle behind us and follow Hadrian's Wall towards the east. We had some high expectations for this part of the route. But in comparison to the Lake District and the Dales national park we were a bit disappointed.
But to be honest, everything that we would have ridden wouldn't be as beautiful as these National Parks. Also, with the high amount of tarmac we could make good progress, which is positive since we needed to catch a ferry.
Our last night of 'Podding' had to be a good one. We rode to the Langley pods alongside the eponymous dam. We were treated with a cold shower on the last grim climb of the day. Luckily we could take a hot shower once we arrived at our shelter for the night.
The North Pennines reminded us of the good times in the Dales.
The next morning we started our final stage towards Newcastle. We left Hadrian's Wall for what it is and headed for the last National Park we would visit this trip.
The North Pennines reminded us of the good times in the Dales. Miles and miles and miles of lonely pedaling through nature. Vast meadows crossed by rough paths. We were reminded once again what a beautiful country this is.
Like I said in the beginning of this blog, it all goes by so quickly. Before we know we were already in Newcastle again, looking back on a amazing first Gravelpacking adventure. Yorkshire amazed us by all his beauty. Even though it was cold and wet some times, we couldn't complain to much about the weather. For all of you out there that are considering bikepacking in the UK, we can't say enough how amazing it is!
We.
Are.
#Gravelicious