Route
Gravelpacking Yorkshire
13 Aug 2020 // UK , Yorkshire
Back in Septemeber 2019 the cycling world championships where held in Harrogate. We went there to watch the men's race on sunday in the most terrible weather ever and decided that it would be a good idea to go on a bikepacking trip the week after.
First let's talk a little bit about cycling in Yorkshire. Since the big stars like Mark Cavendish and sir Bradly Wiggins came to cycling the sport gained a lot of popularity specifically in this region. And there is a good reason for that, since Yorkshire is simply stunning to ride!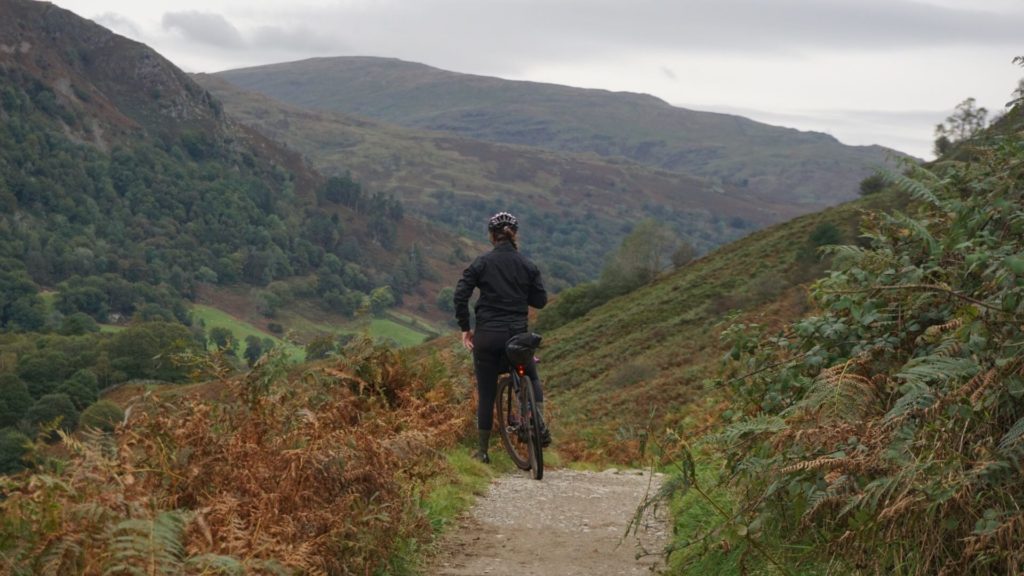 Inspired by Three Peaks and GBduro
The route takes you through the best places in Yorkshire. Starting in Harrogate you will quickly head out westwards into Three Peaks territory. This region, among cyclists famous for its rough cyclocross race, is crossed in the route of day 2.
After concurring the Three Peaks the route sets course into the Lake District. Where open views make room for forests, lakes and steep hills. In the fall the leaves have great colors and it is just an overwhelmingly stunning area to ride.
The last couple of days will take you back to the east coast alongside Hadrian's Wall. The route ends in Newcastle, as we took the ferry home from there. But off course this route can be extended as you can loop it back to Harrogate. It was a shame we had to go back home after only 6 days on the bike, as this region is so incredibly stunning! Let the pictures speak for themselves…